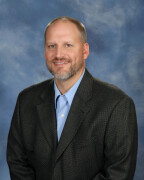 Brandon Pugh
Pastor
Office: 615-643-0230
E-Mail:

Brandon came to us by way of Harlan, KY in September of 2015. Raised in Cullman, AL, Brandon was called into gospel ministry when he was in college. Later he received his Master Degree from the New Orleans Baptist Theological Seminary and his Doctorate from the Southern Baptist Theological Seminary in Louisville, KY.
Brandon married a hometown girl, Tracy, over twenty five years ago, and they have six kids: Britt, Brooks, Breanna, Brayden, Braxton, and Bridgette. (Yes, we have tried to change Tracy's name to a B-R combination, albeit unsuccessfully.)
Like most sane people from Alabama (and really the universe), he roots for the Crimson Tide, enjoys fishing, gardening, a little golf, baseball, and reading history. Most of all, he spends his free time with his family, whom he loves very much.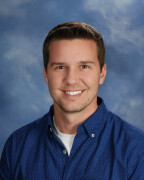 Brandon Carder
Associate Pastor of Youth and Discipleship
Office: 615-643-0230
E-Mail:

Brandon grew up not too far from here in Athens, TN. After he graduated from high school, he enlisted into the Army as a combat medic in which he served two deployments in Bagdad, Iraq. After completion of his service, Brandon attended the University of Tennessee in Chattanooga where he was awarded his bachelor's degree. During this time Brandon came to know Christ as his Lord and savior and desired to change his career track to vocational ministry. He attended The Southern Baptist Theological Seminary in the fall of 2013 and graduated with a Master of Divinity in December 2016.
After finding God's match for him, Brandon married his beautiful bride Heather Carder in the summer of 2014. God has now blessed them with two children Adalee & Judson, and both look forward to having more in the near future God willing.
Brandon has a passion for the Word of God, discipling others, and apologetics. Outside of ministry work, as a life-long Vols fan, he roots hard for the big orange year round, enjoys exercising, playing sports, games, and movie dates with his wife.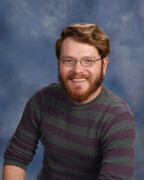 Dusty Walker
Music Minister
E-Mail:

Dusty has served as the music minister at Bethel Baptist Church since November of 2016. He has had a passion for music since he was young. He grew up in a Christian home that was heavily involved in music and ministry, but his faith did not become his own until he was 12 years old. He is an alumni of Word of Life Bible Institute in Schroon Lake, New York. He spent many years being involved in church plants in various parts of New York state, where he served as a music intern and a music minister. During his years of ministry there, he fell even more in love with Jesus, music, and serving the church. He moved to Nashville, Tennessee in 2012 to further pursue ministry. He met his lovely wife, Leah, and they were married in 2014. Since then, they have been blessed with their two daughters, Madalyn Grace, born in May of 2017, and Catie Beth, born in April of 2019.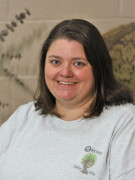 Nikki Downs
Children's Ministry Director
E-Mail:

Nikki was born and raised in the small town of Chillicothe, Ohio. She has been married to her high school sweetheart, Kenny, for over 20 years. They are blessed with 3 wonderful sons: Jacob, Joshua, and Joseph. Their family relocated to TN in 2012 and began attending Bethel shortly thereafter. They felt an instant connection to Bethel and have been here every since.
Nikki has homeschooled her boys and faithfully served in children's ministry for over 15 years. She has always had a passion for children, and more importantly, teaching them to love and follow Christ.
Nikki likes to spend time with her family, her friends, and their three fur babies - Maddie, Duke, and Daisy.